Chicken in sauce with mushrooms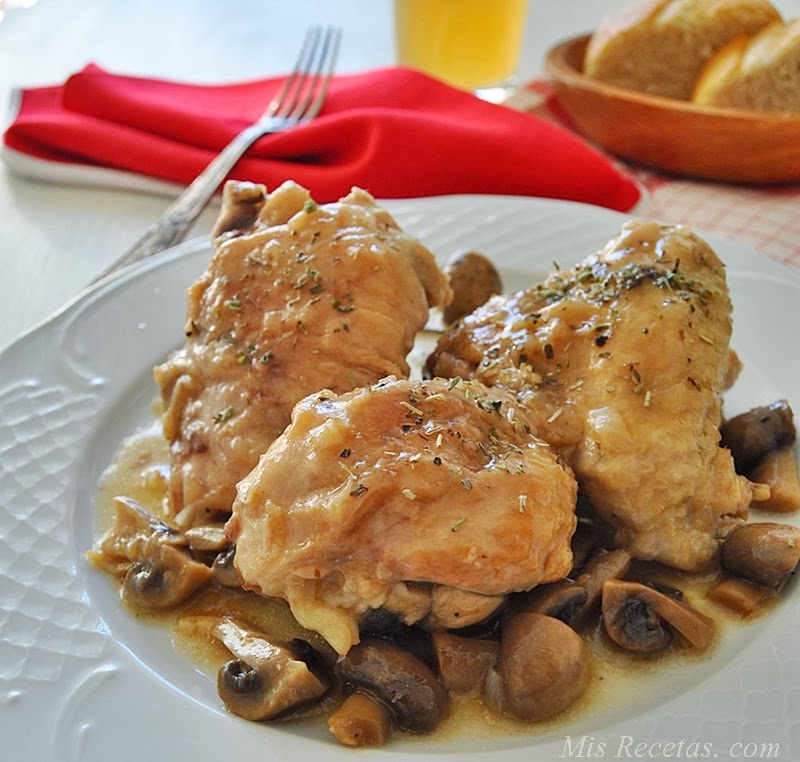 Today I show you the recipe of a rich, tender and juicy chicken in sauce. A traditional and economic recipe; of those of all the life, those that already we ate of children and that we have done many times.
A plate that admits different elaborations, according to add one or the other ingredients, for example we can add some carrots, some leeks or a chopped of green and red peppers ... This time I made it with mushrooms.
INGREDIENTS:
1 Chicken cut into large pieces
3 or 4 cloves of garlic
1 fat onion
250 gr of mushrooms
1/2 glass white wine (with luxury brandy)
1/2 cup of chicken broth (better if it is homemade)
1 tablespoon of corn flour
3 tablespoons of flour
salt
pepper
a few sprigs of rosemary (thyme is also doing very well)
chopped parsley
3 tablespoons of olive oil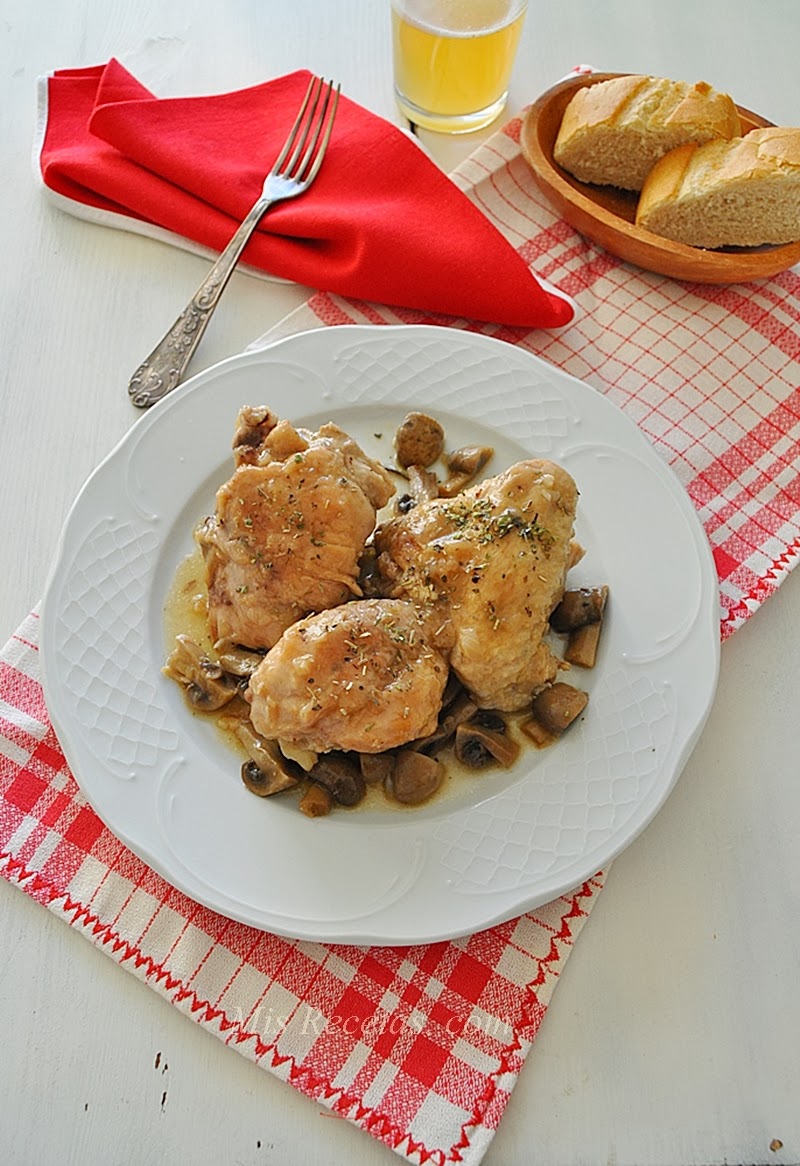 ELABORATION:
Ponem Fire a casserole with
olive oil over medium high heat
.
We clean the chicken of skins and fats. We
pepper and flour lightly
(a thin layer) and
brown, in batches
, in hot oil. As the pieces of chicken are frying, we reserve them separately.
In that same oil, we
sauté the garlic cut into slices and the onion
cut into small squares (brunoise). Add the
rosemary twigs and the clean mushrooms
and cut as we like, sauté a minute and add the pieces of chicken.
Water with the glass of wine
and when the alcohol has evaporated,
add the chicken broth
. Let the chicken be done for
30 minutes on low heat.
. If we see that the sauce does not have the desired thickness, let's throw out a spoonful of
corn flour
in water cold and add it to the stew, leaving to cook for a few more minutes.
Remove the rosemary branches, serve the chicken pieces with the mushrooms and sprinkled with the sauce.
Sprinkle chopped parsley over
.
NOTES:
I think it's important that the chicken is well browned on all sides , so that it is sealed and does not release the juices. For this reason it is essential that we do it in batches, without piling up.
I always take away your skin, because of the calories, but if you like it, good toast is delicious. In that case, add a little less oil, because the skin is very oily.
A good wine gives it aroma and flavor. When I have brandy I add it, because I love the touch it gives, although I have also done it with beer, cider and even champagne.
So that the sauce is more ligadita, from time to time give a back and forth motion to the casserole where it is cooked, in this way the sauce emulsifies.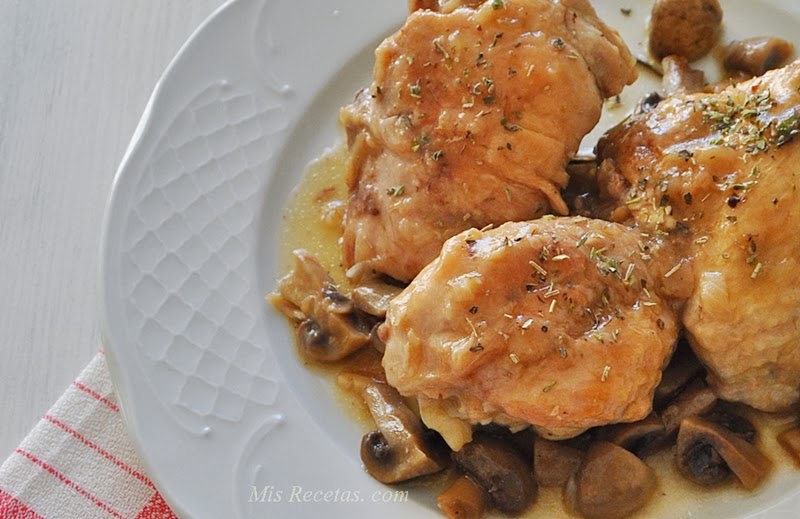 And do not forget to serve with bread, because the salsita is for dipping and leaving the plate gleaming;)